Alum Donates $2 Million to UM's Mansfield Library
September 6, 2018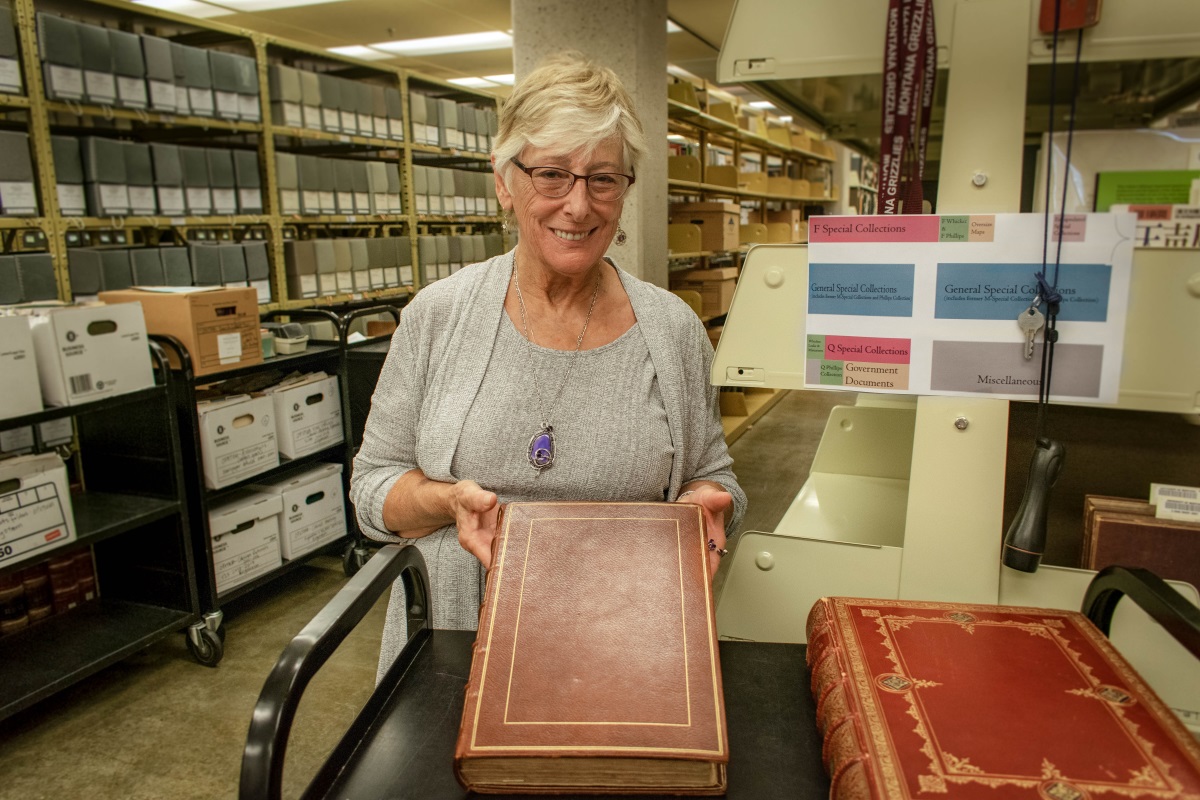 MISSOULA – University of Montana alum Richard Lee Merritt was fond of books. So fond, in fact, that thousands of them filled his San Francisco home. The retired newspaper librarian visited book stores wherever his travels took him, from London and Paris, to Marseille and Algiers.

As much as he enjoyed collecting, he loved sharing even more. Over a quarter century, Merritt donated more than 1,300 books to UM's Maureen and Mike Mansfield Library. They include two rare and special volumes: a 1561 edition of The Woorkes of Geoffrey Chaucer, edited by John Stow, and an 1866 edition of The Paradise Lost of John Milton.

He created two funds to support book purchases, preservation and other activities at the library – the Gertrude Merritt Memorial Fund, in honor of his late wife, and the Merritt Mnemosyne-Minerva Fund.

In a final act of generosity, Merritt willed the bulk of his estate to the Mansfield Library. He wanted to support the university he so treasured and instill a passion for reading and learning in others.

Merritt passed away Dec. 17, 2017, and this summer his estate contributed nearly $2 million to create an endowment to support the library's Archives and Special Collections in perpetuity.

"Mansfield Library is integral to our mission as a student-focused research university," said UM President Seth Bodnar. "Our collection is one of the best in the Northwest, and thanks to Mr. Merritt's generosity, we will continue to grow this collection as a resource for years to come."

"We are thrilled to receive this wonderful gift," said Shali Zhang, dean of the library. "This donation will help us build stronger collections to support UM's teaching, learning and research endeavors."

She said the donation will be used for book purchases and to support the archives' areas of greatest need.

Merritt graduated from UM with a degree in English in 1948, after serving in the Eighth Air Force. He moved to San Francisco in 1954 and began his career as a newspaper librarian at the San Francisco Examiner. He married his wife, Gertrude Hutchinson, soon after. Throughout his life he maintained a special affinity for UM and for Missoula, where he was born.

The Maureen and Mike Mansfield Library serves UM students, faculty and community members. Their holdings include over 1.8 million physical items and over 800,000 electronic items. More than 100,000 historic photographs, hundreds of collections of unpublished documents and political papers, an extensive oral history collection and thousands of rare books and pamphlets are held in Archives and Special Collections, which also includes many rare volumes donated by Merritt.

The University of Montana Foundation, which fundraises and manages donations on behalf of the University, helped Merritt establish his gift and dispersed the funds to the library. An independent nonprofit, the foundation inspires philanthropic support to enhance excellence and opportunity at UM.